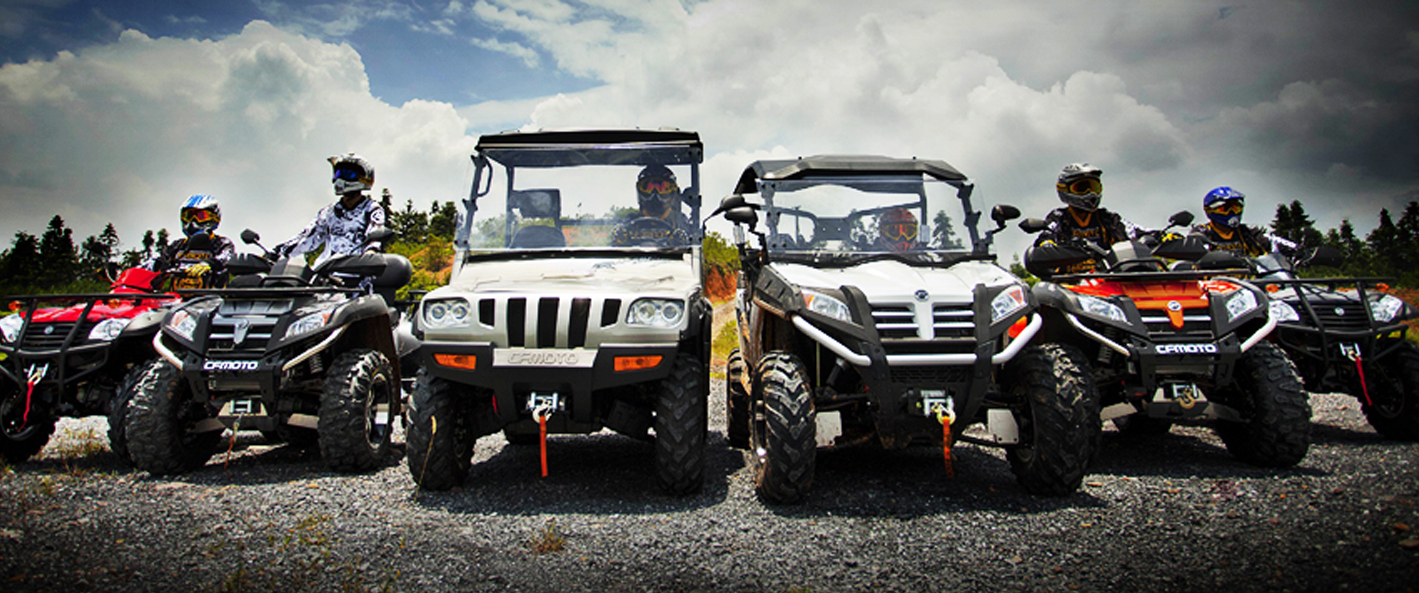 THE BEST VALUE ATVs ON THE MARKET
ABOUT CFMOTO
CFMoto's innovative and diverse range of vehicles are tough, fully optioned and designed with the New Zealand market in mind. Since its official arrival in 2009, CFMoto has sold over 11,000 ATVs, UTVs, motorcycles and scooters to Australian and New Zealand owners looking for quality and value for money.
For the third year in a row CFMoto's CF500 was the top selling 500cc ATV in Australia. THe popular X8 ATV was also the number 1 selling 800cc in the country. Overall CFMoto was the second highest selling ATV brand in Australia in the 450cc+ AG segments – outselling all Japanese ATV brand and cementing their reputation for quality and value for money.
AgTorque Manawatu are proud distributors of CFMoto vehicles.
---
OUR RANGE
CFMoto ATVs
CFMoto UTVs